Graduation 2022
---
I took the chance to believe in myself and seized the opportunity to succeed.
The graduation ceremony will be taking place in person on Tuesday, June 7th, 2022, 5pm at Weingart Stadium.

Dear Husky
You have reached a significant milestone in completing your studies here at East Los Angeles College (ELAC), and for that let me congratulate you! The hard work you've put in to get to this point is a great investment in yourself and your future. This accomplishment has a greater meaning because you have accomplished it during a global pandemic.
Throughout your time at East Los Angeles College, you have acquired new knowledge and skills, gained invaluable experiences and have grown as scholars.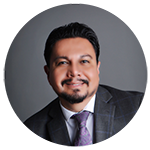 Even when faced with challenges, you remained committed to completing your education. I know that the support from your families, loved ones and friends contributed to your success. Savor this moment with them as you lay the foundation for great successes in the years ahead.
As you embark upon the next phase of your journey, continuing your education or beginning your career, I urge you to apply your knowledge and skills with compassion and integrity. You are well prepared to be leaders and we expect no less from you.
We are a campus that serves students with empathy, and for many who enroll here, it is their second chance. Our faculty, staff and administrators work together to turn their lives around and help them reach their academic goals. This is who we are and it is in the fabric of our college to serve students in an equitable way.
On behalf of everyone at East Los Angeles College we congratulate you and are honored to share this special milestone with you. As you succeed in whatever path you take remember to find ways to help your community so that those who come after you may have the same opportunity to succeed.
With respect and admiration,
Dr. Alberto J. Román
President
East Los Angeles College